Witty Title TBD
Remember to come up with a good subhead too
Happy New Year and Shanna Tovah. After a brief hiatus, the Jews are back online and I'm back with some more of my signature blend of good shit. (In fairness, I didn't really log off for Yom Kippur anyway.)
Big thanks for tuning in as always. Wish I had something more exciting to put in the upfront but at least I'm keeping the content/aggregation trains running.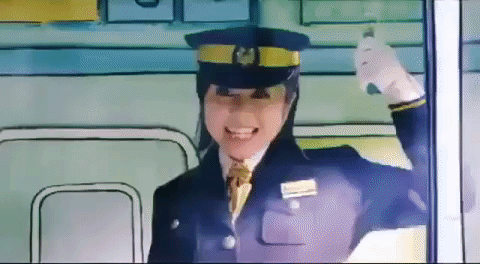 Choo choo.
Follow up: I've made no secret of my disdain for Juul. It's clearly increasing the number of young nicotine users and is not a cessation tool. Now there's two new great pieces of news on that front. 1) the FDA looks like it's gonna crack down on Juul, per NYT. 2) Roman has launched ZeRo, a new medication assisted treatment service to actually help smokers quit. Stay tuned.

Watch: Season Two of American Vandal on Netflix. It's the best true crime documentary out there and is a truly hilarious parody of the genre. (Trailer)

Lose your mind: by going down the internet rabbit hole of "Johnny Johnny" aka "Yes Papa" videos. (Link) And as a refresher, recall this article from last year about disturbing, absurdist children's videos on YouTube.
The main event:
This is gonna be a great movie: when the DA wouldn't open his case, Golf Digest did.
Although Dixon has never hit a ball or even stepped foot on a course, the game hooked him when a golfing warden brought in a photograph of Augusta National's 12th hole for the inmate to render as a favor. In the din and darkness of his stone cell, the placid composition of grass, sky, water and trees spoke to Dixon. And the endless permutations of bunkers and contours gave him a subject he could play with.

[…]

It took about a hundred drawings before Golf Digest noticed, but when we did, we also noticed his conviction seemed flimsy. So we investigated the case and raised the question of his innocence.
By the 19th century, the question of what a "civilized" society ought to look like—hint, it didn't include shit-filled streets—was increasingly on the minds of working-class reformers, the burgeoning middle class, and philanthropic types. The Victorians' obsession with cleanliness and its proximity to godliness, their interest in the transmission of disease, and their prudishness around matters involving nether regions eventually led cities to try to figure out just what to do with all their crap. By 1866, most of London was connected to an underground sewer system designed by engineering hero Sir Joseph Bazalgette. Aboveground, beautifully appointed public pay toilets—well lighted and with mahogany seats and seven-foot-high, floor-length partitions, and in one case, goldfish in the cistern—began popping up all over the city.
Researchers at the University of Texas, Austin, analyzed more than 400 publicity images for local broadcast journalists and found that 95.8 percent of female anchors and reporters had smooth hair. About two-thirds had short or medium-length cuts. Nearly half of the women were blond. Zero had gray hair. Just one black woman in the UT study sample wore her natural curls.
Relatedly: The Politics of Blondness, From Aphrodite to Ivanka - Amy Laccora, The Cut
Are you willing to believe one woman if it means explicitly, definitively not believing one man? How many women's testimonies are worth one man's protestations? In the long list of vastly important issues facing America today, where do you place, "believing women"? Is it above or below, say, "climate change" or "upholding Citizens United"?

These aren't meant to be leading or accusatory questions. They're not even really about Brett Kavanaugh. They're about what it means to develop your personal moral code when cases are deeply messy, as these types of cases often are. These questions are about forcing yourself, honestly, to imagine what standards you would be applying if the accused was from a different political party. Or if the accuser was. Or if the timing was of the accusation was different. Or, or, or.
This is a tough one. I'm not sure when the right time to have a good faith conversation like this is but it's going to need to happen. I stress good faith because lots of people (accused men and their friends) have been making arguments about witch hunts etc. that are just meant to distract and discredit.
Remember what I wrote last week about the internet's tremendous power to bring together niche communities? Here's the dumbest testament to that power you'll see today.
You see, pit bulls are up there (down there?) with ethics in games journalism among the most toxic, most hopelessly partisan topics of discussion in the blathersphere. Every news story related to these dogs, every morsel of information about their being and their behavior, drips through a filter of pure ideology before being splattered back onto social media and a constellation of special interest sites. There is no middle ground.

Pretty cool stuff (and a bit lighter than the rest of this post).
Griffin is a special linebacker. He overcame losing his left hand at 4 years old to a prenatal condition and turned that into balling out at UCF. Behind the senior leadership of Griffin, the Knights went undefeated in 2017 and earned the right to spark a national championship debate with Alabama (they did win the SB Nation mascot championship for what it's worth).

While Griffin was making a name of himself at UCF, he was catching the attention of an Electronic Arts Orlando office less than 20 miles away. Griffin's stardom stood out among producer Ben Haumiller and the rest of the office.